"white boxers"
newsletter no 14 – may 2023
---
hey – we hope this months offering finds you and yours fit, well and enjoying some drier miles 🙂 
---
we are back –
our first "proper" sportive for what feels like a long time (18 months+ ) was a roaring success last sunday.
the ram, yorkshire dales 80 miler followed a new and slightly longer route, to avoid saboteurs, and included the challenging but memorable ascent  of garsdale common, known locally as "the coal road".  the route is so good and was appreciated by all who rode it on sunday, that it will the ram every year from now on !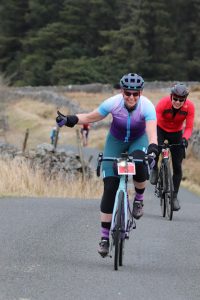 the weather was kind, the grey sky's and cool /dry conditions were ideal for a day in the dales, and helped 87 brave souls to complete the extended route.  a new feed station at just over half way, and just before the main climb of the day was well received by riders and local residents alike.
"great route through beautiful countryside. hilly, but manageable."
tom – the ram 2023
no major incidents ensued during the day, apart from a handful of punctures and 1 x rider having a wobble on a grass verge, half way up the coal road while pulling in to let our own ambulance squeeze past ( the medics have asked us to tell riders in future to ignore them if they catch a group up and have to follow them on narrow roads for a while, if they do need to get past, they will give a short blast of their blues and twos).
on arriving back at event hq, all riders enjoyed the services of the newest member of the top dog team – namely the free hot drinks supplied by our new burco water boiler, as well as the chance to relax and chat with some of the fellow riders they shared the day with.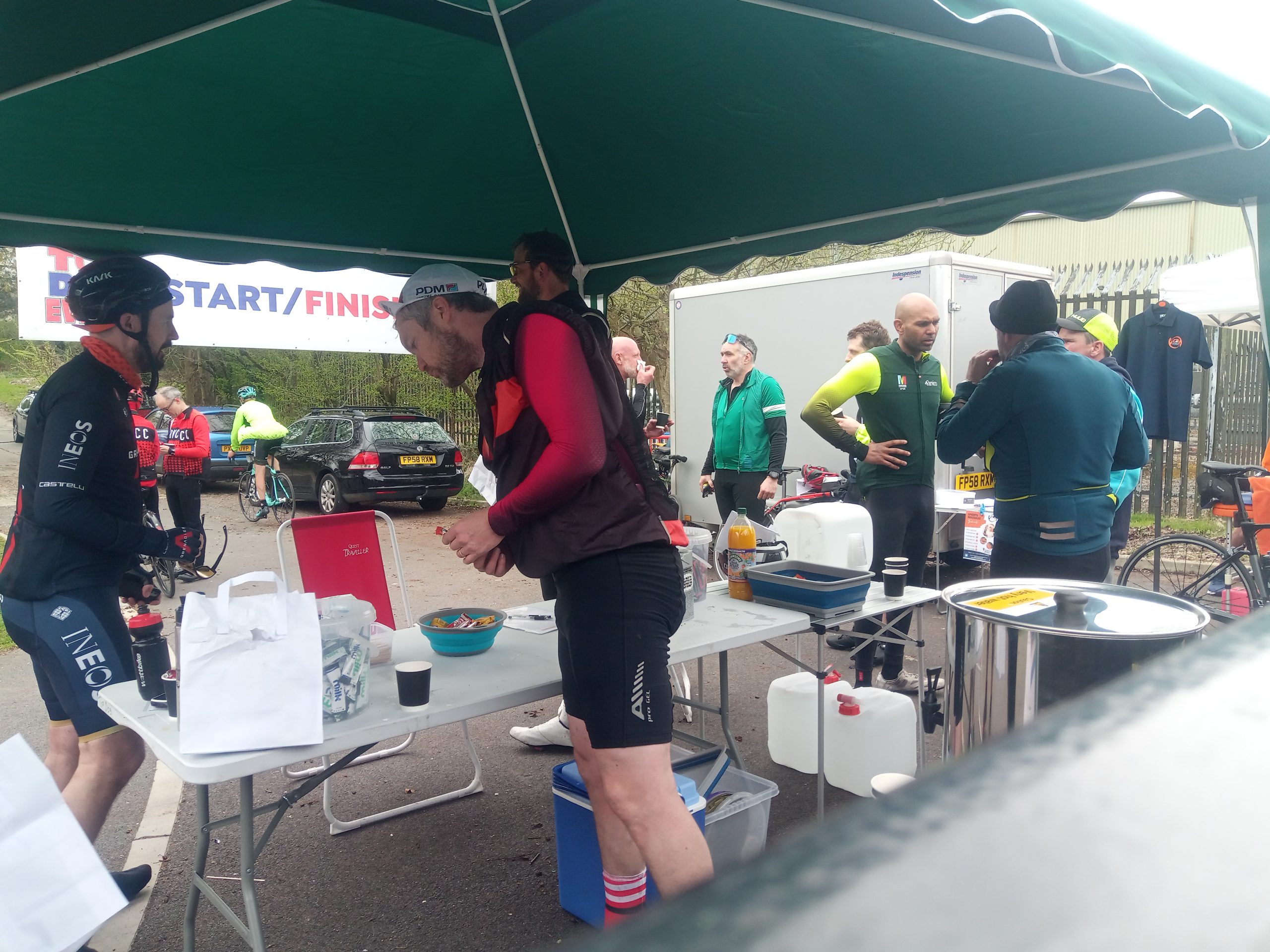 a handful of participants also enjoyed a free post ride massage by our own coach chris booth, while some took advantage of the discounted day pass to use the brilliant pool side facilities of 3-1-5 health club where their vehicles were parked, to soak away the days efforts.
---
coaches corner –
we are sending this newsletter out slightly earlier than usual, and coach chris is so busy with his own racing commitments that he has had no time write a coaches corner of a quality that he would be happy with 🙁
he does however promise to return with an epic, to inspire and motivate folk next month.
---
looking forward –
chris, lynn and the team are going to enjoy getting back on their various bikes and getting some miles in for the next few weeks, hense the early newsletter – before regrouping for the raptor forest of bowland 63 mile event on 18 june – this is also fathers day, and we hope to make it a celebration of everyone's fathers, whether they are with us or not.
---
do us a favour –
if you have enjoyed any of our events in the past, please could you refer us to your riding friends, now that we are up and running again, we would love to share the great rides in our area with as many folk as possible.
---
have a magic month, we really look forward to hearing about your rides and adventures on our top dog events facebook group, and seeing you back in lancaster very soon.
chris, lynn and all at top dog events limited