"WHITE BOXERS"
NEWSLETTER No 19 – October 2023
---
Hi – we hope this month's offering finds you and yours both fit and well 😊
---
News from the front –
We are all going full gas to get our final sportive of the season organised.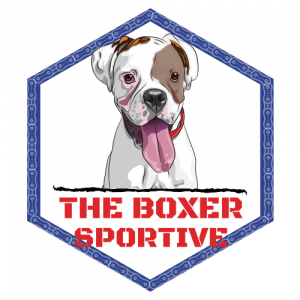 The 66 mile ride that explores our local area, South Lakes, Arnside  and Silverdale, is one of our favorites that we do regularly.
Our dog and inspiration for our company logo, Bailey, who we lost a few years ago @ 14, loved the beaches and woods you will ride past.
This is the last time The Boxer will be organised as a separate event. Next year onwards, it will be on the same day as The Beast sportive, giving riders a choice of a long, mountainous challenge or shorter, slightly less challenging version of a similar route.
---
Coaches Corner –
This month some top tips from British Cycling on Recovering after an event like ours –
---
Tour of Britain –
Chris and Lynn had a great day in the Bolton area – mountain biking over to the Belmont / Rivington road to catch a glimpse of this year's tour.
We thought we had a cunning plan to wait at a secluded spot and enjoy an uninterrupted view of the riders on their 1st day.  Little did we know that several hundred people had the same idea and headed to where we were.
This made for a great atmosphere though, and the biggest cheer of the day was for a Police motorcyclist, chasing and telling an ice cream van to pull over just ahead of the action.
This is one of the pictures Lynn took of her idle Wout van Aert
---
Top Dog Team riding – 
Chris and Lynn are heading back to Glentress, one of our favourite places, to settle some unfinished business with the Black Route that was closed after storms had wreaked havoc last time we were there.
---
New Routes in 2024 –
We have always wanted to organise a ride South from Lancaster and having The Beast and Boxer on the same day next year, will allow us to put our plans for an 80-mile loop to Blackpool and back – The Donkey into action.
So watch this space and join us for a flatter ride than usual next October.
---
Stay safe and have a great month's riding.  
All @ Top Dog Events Limited