"white boxers"
newsletter no 16 – july 2023
---
greetings – we hope this month's offering finds you and yours both fit and well 
---
news from the front –
this years raptor sportive on 18 june was a big success, with 67 riders from all over the uk enjoying the remote lanes in and around the forest of bowland
the weather looked touch and go, looking at various forecasts, but actually remained cool with light winds all day, great for riding the challenging terrain en route and taking in the breath taking scenery of this stunning region.
while most riders where aboard standard road bikes, and very nice some of them were, we had our second ever tandem complete the ride, and our dear friend violet back on her e bike.
the weather held out until the very last bit of gear was loaded back into the box trailer, when the skies opened and we had to dodge flash floods on the drive home  – phew !!
thanks to everyone who supported our event on the day.
---
continued professional development –
we continue to act on feed back received from both our riders and brilliant team of helpers, as well as looking into issues that arise on events.  with a view to applying the elusive marginal gains that will make our events the best in the country.
our free hot drinks, snacks and chill out tent in the finish area are being very well received and will remain  a feature of all our events.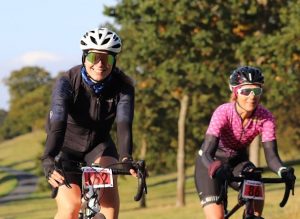 a big change we plan to introduce is the return of the registration desk at the start line, where all riders will arrive from the car park ready to ride, book in, receive their number, attach it and go.
this is to ensure that all riders attach the numbers, that our marshals need to see en route, on their handlebars, not on top tubes or seat posts.
---
tour de france –
we are looking forward to this years version, if it is anything like the last couple, it will be another riveting battle royale between the rising young stars of the sport – who is your money on ??
g will be missed, but we are sure that young tom pidcock will be on fire, and  has cav got one more sprint finish in him to enter the history books ??  didn't expect to see the yates twins coming 1 and 2 on day 1 – awesome !!!
---
coaches corner –
this month coach chris looks at recovery.
this month we discuss what is potentially the most under-rated training principle of all. it requires the least effort but is all too often one of the hardest elements of a training programme to get right. recovery isn't often viewed as the biggest game changer when it comes to your training programme but prioritise your recovery and you will start to see greater progress and training adaptations.
the definition of recovery is to return to a normal state of health, mind, or strength. when we train, we actually add stressors to our bodies in a way to actually decrease its physical ability and strength. it is only through recovery that we return our body to its pre-training level and because the human body is an adaptable organism, it will feel the need to better itself in anticipation of similar training stimulus in the future. this process is called supercompensation.
remember, if you keep giving your body the same training it will have nothing to adapt to. equally if you have too much recovery your body will return back to it's normal state. 
as the definition suggests, recovery isn't just for the body either. if you are disciplined and follow a training programme you will be aware of the mental and life stressors it can put on you. especially when juggling your families, jobs and other hobbies around your cycling. having built in recovery periods to your training programme will help ease the burden from these external influencers.
without recovery you may start to get burned out in other areas of your life which is not helpful for progress nor is it a healthy way to live. ensure your training isn't stacked too heavy for your training-life balance and ensure you have the right amount of recovery to apply your energy into all aspects of your life. 
a common pitfall when it comes to recovery is what people do on their recovery days. commonly riders will either take a total rest day i.e. no cycling and others may choose to go for an easy ride with minimal torque – "keep it in the little ring and spin your legs". both of these are suitable and tend to come down to individual preference.
the downside to a recovery ride is that you still have to find the time to cycle and you've got to kit up – potentially adding stressors to your day that you could do without. if this is the case, don't force yourself to do a recovery ride, just take the day off. now that you know what you're doing from a cycling point of view, what else do you do on your recovery days? go to the gym? pub? decorate the house? go for a hike in the lakes? these are all pretty common pitfalls.
a lot of riders use their day off from cycling to do all the things they wish they could have done during the rest of the week but they had to train so didn't. if this is the case, you are out of balance. use your recovery days to do just that.. recover. don't smash your legs in the gym or up a mountain. stretching,  core work, yoga or a family walk will all be beneficial, as will physically less demanding hobbies such as cooking but if you're using your recovery days to 'catch up' its time to rethink the amount you are doing and ask yourself if it is actually sustainable long term. 
practical application 
minimum of two rest or recovery days a week.

if you're feeling 'nailed' it may be time for an easy week (no high intensity and less volume). 

eat high quality protein sources and reduce the carbohydrates on recovery days. 

stay hydrated

book holidays in your year where you don't take your bike. most racers will take a minimum two weeks off at the end of season giving them a chance to get rid of any residual fatigue and to reset.

after your goal event, plan in some 'down time' to take stock. 

get 8 hours of sleep every night (i could write a full article on the importance of sleep). 

 track your metrics to monitor the effects of stress ( there are smart devices such as whoop bands to do this these days that are really interesting). 

experiment with foam rollering, ice baths, compression wear. (there is some scientific evidence for all of these so if it works for you, do it). 

last but definitely not least (i'm honestly not biased on this one) book in for a maintenance sports massage with your local sports massage therapist.. 
finally, keep in mind one overarching statement…
" you can only train as hard as you can recover". 
by chris booth – l3 british cycling track and road coach
---
looking forward –
our next event is the big one – the beast – on 20 august 23, it is a 108 mile day in the saddle, exploring some of the the lakes most challenging ascents and stunning scenery.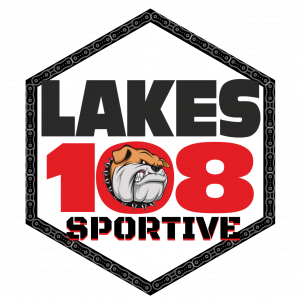 taking in the classic climbs up to shap summit and kirkstone pass, the shores of ullswater and arnside promenade.  this is not a ride to be underestimated, come and have a go if you're hard enough.
---
---
have a great months riding
all @ top dog events limited.
Cycling Events in NW England
Average rating:
0 reviews