"white boxers"
newsletter no 18 – september 2023
---
hi – we hope this month's offering finds you and yours both fit and well ????
---
news from the front
the beast – our annual big day out, over 108 miles and memorable ascents of several classic lakeland fells went well on 20 august and was possibly the best sportive we have organised to date.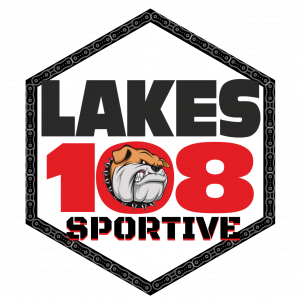 riders experienced a ride of 2 x halves, with unseasonal cumbrian downpours on both shap summit and kirkstone pass, followed by blue skies and bright sunshine as they descended to the coast at arnside and back to lancaster.
one of the participants on this years beast event, duncan mcnutt recorded a brilliant on board film that shows his experience of the day –
https://youtu.be/fnlp7faseca
this year's event was nearer 110 miles, due to the closure of warton crag, the final steep ascent of the day at around 100 miles, but no one seemed to mind, and after experiencing most uk weather conditions in one day, everyone finished happy and dry.
reviews  – rider times  – pictures
---
keeping it old school –
having registration at the start line worked well, as did our low-tech tracking system of handing numbered discs into feed stations en route.
while our helpers manually recorded both riders start and finish times as usual, with accurate times being worked out and published on the tuesday after the event.
this old school approach has several advantages –
it works.
it is pretty well fail safe.
it keeps costs down, and we can spend riders' entry fees on paramedics, paying our amazing helpers and providing top notch refreshments.
chris can understand it.
people seem to like it.
---
coaches corner
this month some top tips from british cycling on avoiding some common mistakes that may spoil your sportive –
successfully riding a sportive 
---
tour of britain
this year's event starts this weekend in manchester, and while it avoids our patch of the lakes and dales this time, it does pass quite close.
chris and lynn plan to head out to catch a glimpse of the legend that is wout van aert in action around the rivington area, on sunday.
---
top dog team riding
chris and lynn are back to enjoying their sunday spins, exploring the great nw of england, both on and off road.
they have also been playing on blackpool's brilliant bmx / pump track in stanley park and ridden through the illuminations there too.
---
last sportive of 2023
only one remaining event to organise and run this season, the boxer on 15 october 23.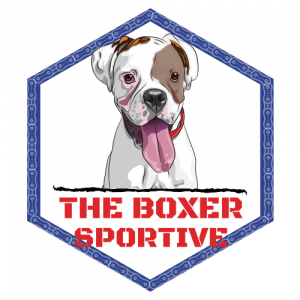 it is one of our favourite local rides and this will be the last time it is a held as a separate event. next year it will be on the same day as the beast 24, giving riders a choice of a long, mountainous challenge or shorter, slightly less challenging version of a similar route.
---
new routes next season –
we have always wanted to organise a ride south from lancaster and have plans for an 80-mile loop to blackpool and back – the donkey – so watch this space and join us for a flatter ride than usual next october.
---
stay safe and have a great month's riding.  
all @ top dog events limited
Cycling Events in NW England
Average rating:
0 reviews