"white boxers"
newsletter no 17 – august 2023
---
greetings – we hope this month's offering finds you and yours extremely fit and well 
---
news from the front
the main news from top dog hq this month is that we are going full gas to get ready for our biggest annual cycling challenge – the beast – which is a big day out over 108 miles and some memorable ascents of classic lakeland fells.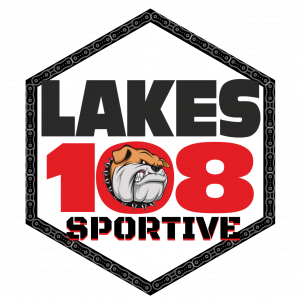 this includes shap summit and kirkstone pass as well as a few kickers en route – warton crag in the final few miles of the day will stick in riders' minds for a long time. as will riding along the shores of ullswater and the seaside at arnside.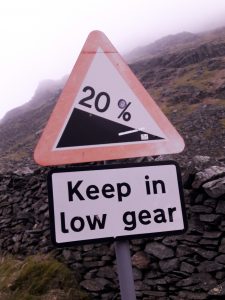 not one to be underestimated – the beast 2023
---
all change
we have decided to return to our pre covid practice of having a registration desk on event mornings ( online entries will still close 7 days before the event and there will be no on the day entries – so we can cater for the numbers we know are coming) – where riders will sign in and receive their number.
there are several reasons for this – but the main one is rider safety, as our marshals have been unable to see some participants event numbers out on the course, due to them being wrapped around handlebars, top tubes and even seat posts.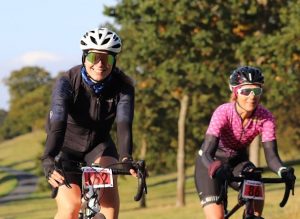 we were therefore unsure of the whereabouts, or safety of these riders – which is rather nerve-wracking for the organizers, until the riders are  located.  we hope the clear instructions given by our team at registration will ensure all riders will arrive at the start with their number attached in front of their handlebars, flat so it can be clearly seen throughout the ride.
---
additional safety measures
in a bid to keep our events as old school, analog, friendly, reasonably priced, call it what you will, we be issuing each rider with a casino chip style number, same as their event number, to carry in their jersey pocket.
again, there are several reasons for this, but the main one is safety, as a disk must be handed into the feed station, (2 on the beast) so helpers there know who has or hasn't visited them and the organizers can track participants progress around the days route.
---
coaches corner
be healthy to get fitter –
by chris booth – british cycling l3 track + road coach 
exercise is without doubt an important aspect to your overall health, but it is also only one aspect.
there are many more pieces of the puzzle that will contribute to your state of complete physical, mental and social well-being.  what's more, by focusing on some of the other pieces, you are more likely to stay free of illness and injury and guess what that means… more time on the bike to train and enjoy yourself.
over time, this will lead to greater improvements and performances on the bike.
below are a list of 8 top tips for staying healthy off the bike so that you can spend more time on the bike getting faster. 
1 – stay hydrated and drink water – aim for a minimum of 2 litres of water a day to help regulate your body temperature, keep joints lubricated and cushioned, protect your spinal cord and help to remove waste products from your body that will speed up your recovery. 
2 – fruit and veg intake – as my mum would say "eat your greens". minerals and vitamins will go a long way to keeping your body and overall health regulated. 
3 – get your vitamin d – take a lunchtime walk outside or take a daily supplement. vitamin d is essential for maintaining healthy bones. it also regulates inflammation and immune function, helping to prevent illness and speed up recovery.
note: to absorb vitamin d, your skin needs to be exposed to the sunlight so if you're wearing a long sleeve shirt, and trousers you won't be getting much benefit. 
4 – keeping warm – easier in summer but you can still get caught out especially on a wet day. check the forecast and take your lightweight waterproof just in case. staying warm can help prevent colds, flu and more serious health problems. have a woolly hat and a jacket ready for when you're cleaning your bike. 
5 – be strong and not just fast – cycling is very low impact and so can see a reduction in bone density over time. aim to do one or two quality strength sessions each week. strength training is known to benefit cyclists on and off the bike – you won't just be healthier off the bike, but faster and less prone to injury.
try some gentle running on a treadmill and then some strength exercises like squats, bulgarian split squats, and dead-lifts – around the seven to 10 rep range. it doesn't need to be too complicated at first (perhaps a later article on strength and conditioning for cyclists). 
6 – sleep – aim for 8 hours of quality sleep a night. a little reversal you could try is to  set your alarm to go to bed rather than to wake up. once your alarm goes off remove your phone from reach and set your room to a nice cool 18 degrees. sleep is as important for health as diet and exercise. good sleep improves your brain performance and even your mood. not getting enough quality sleep regularly raises the risk of many diseases and disorders. these range from heart disease and stroke to obesity and dementia.
7 – wash your hands – of all the lessons from the covid outbreak, this is potentially the most valuable to staying healthy and ensuring you can spend more time riding the bike. by washing your hands you are helping to reduce the risk of spreading bacteria and viruses and catching them yourselves.
professional cycling teams greatly understand the importance of hygiene and have taken it to new levels in recent years.  handshakes are banned, first bumps only. watch straps are banned (have you ever looked at the dirt that accumulates on an old watch strap). travel protocols which include zinc lozenges have been introduced and hot spots such as the espresso machine are regularly disinfected. not saying you need to keep a bag of wipes by your kettle but it's just an example of how much of an impact hygiene can have on performance. 
8 – over training and burnout – watch out for signs of this. it's too easy especially when highly motivated towards a goal to do too much both on and off the bike. this can lead to illness and not enjoying your riding. 
if you're reading this article then riding your bike is likely to be your personal escape- a social activity you look forward to or your outlet from life that brings you happiness.
remember that a happy bike rider is a faster bike rider so if you are noticing additional pressure building up whether it's diet, training or reduced time with your family and it's causing distress, anxiety or unhappiness, it may be time to take it back a touch and remember to live a balanced healthy life. your overall health is more important than a bit of extra fitness. 
---
tour de france
good grief – what a gripping spectacle and great example of why we all love this cycling malarkey.
this year, chris and lynn managed to catch 3 x full live stages,  and each night's highlights had us on the edge of our seats, until it was a done deal.  we have been enjoying le femmes to get our elite level racing fix, are a bit lost now both have come to an end.
we are fascinated how the tour keeps rolling on, as we know how hard our modest, 1 x day events are to make happen each time, without having to close off half a country or move a big peloton of elite teams with their entourages from country to country and stage to stage.
vive le tour !
---
top dog team riding
we are all getting some quality – if occasionally wet – miles in lately, on various bikes and different locations / countries.
some these are shared on our top dog facebook group, and we would love to hear about your own on here too –
why not join us ??
---
have a great months riding – hope to see you at the beast on 20 august 
all @ top dog events limited
Cycling Events in NW England
Average rating:
0 reviews