"WHITE BOXERS"

NEWSLETTER No 20 – November 2023
---
Hi – we hope this month's offering finds you and yours both fit and well 😊
---
News from the front –
All 4 of our 2023 Sportives have now been completed and enjoyed by all involved in them, whether riding, organising, or helping the days go smoothly.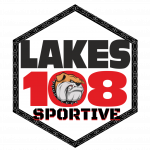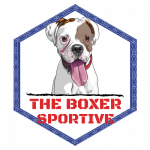 Participants have come to Lancaster from all over the UK, to sample some of what we believe to be, some of the most scenic and at times challenging places to ride a bike in the country.
They have endured torrential downpours, thick mountain fog, sea breezes and glorious sunshine, sometimes all in the same day!!
But once they get sat down with a hot drink and a snack back at the finish, all agree that the rides have been both memorable, well organised and well worth the effort.
We have seen jaw dropping times to complete the routes, some sponsored rides for worthy causes, finishers in tears having done what they thought impossible and smile after smile.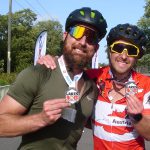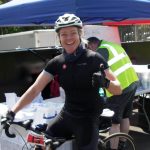 Old friends have returned and plenty of new faces have graced the glorious NW – to experience our local riding area that we love so much.
All in all a great years riding for our guests and it feels great to be back in business after a testing few years
---
Congrats –
To PETER SHELTON who entered and completed all 4 of our events this year and was presented with complimentary medals for each one.
Setting a precedent that we are happy repeat for anyone else entering all 4 x sportives at the start of next season.
---
Coaches Corner –
This month some top tips from British Cycling on keeping fit over winter – ready to resume riding next season –
---
Looking Ahead –
We have registered 4 x 2024 sportives with British Cycling and entries are once again open, via our friends at S I Entries.
Chris has taken the decision to put the planned 80+ mile Blackpool loop on hold for another year, whilst event day systems are improved upon to support the 300+ riders taking part in a combined sportive of The Beast and Boxer on the same day.
---
Winter Jobs –
Top of our list is to source an electronic chip timing system, to help our events run more smoothly while releasing our brilliant helpers to spend more time chatting with riders, without needing to break away mid-sentence to record the latest finishers.
 We have no knowledge of such systems, and would welcome any ideas, experiences (good and bad) on other rides, or details of providers of such equipment or services.
---
Top Dog Team riding –
The team are out and about on their various bikes, Tim has just returned from climbing some classic Alpine passes and summits.
Chris and Lynn are back to mountain biking, dipping their toes into Gravel Biking and even taking part in some of the last local events of the season.
---
Gifts for cyclists –
The time of year is coming where we all get asked" what do you want for Christmas??"
We never really know ourselves but would be made up if someone entered us into a fantastic event, that we could look forward to and train for.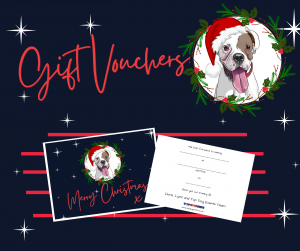 This couldn't be easier, tell your nearest and dearest about the Top Dog Event Gift vouchers so they can pay for your place in one of our brilliant events in 2024, and receive a gift voucher to wrap up and give you on the big day.
---
Finally –
A massive thanks to everyone who supported our events this year, riders, families and friends, but most of all to our brilliant team of helpers –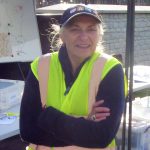 Who make it all possible.
---
Stay safe and have a great month's riding.  
All @ Top Dog Events Limited