"white boxers"
newsletter no 12 – march 2023
---
hi – we hope this month's offering finds you and yours fit, well and looking forward to the months of great cycling adventures ahead of us ????
---
exciting news
our brilliant friends at 3-1-5 health club lancaster, where all our events are based have agreed an amazing post ride package for our riders to relax and recuperate.
for just £5.00 (paid at club reception on entry – show your completion certificate from your goody bag) you will be able to enjoy a swim, steam, sauna, jacuzzi to sooth away the miles, then use their showers and changing facilities to get ready for the journey home.  just bring a towel, swim wear, shower gel and small padlock for a locker.
---
british cycling registration
all 4 of our sportives this year have now been registered with and approved by british cycling
it means a lot to us, to be scrutinized by the sport's governing body, to ensure that all we do continues to meet their exacting standards.  we are also reassured that our company, helpers and participants are backed up by the organisation's advisors and legal department, while having reliable public liability and employers insurance cover for all involved.
---
coaches corner
plenty in the tank by chris booth – british cycling l3 track and road coach
imagine you've just bought  a new car. would you fill it up with the wrong fuel type? you're planning a long journey. would you just half fill the tank and risk running empty on route to your destination? you're topping up the oil. would you fill above the max  marker? (i've had friends do this with disastrous consequences). you wouldn't do this with a new car and nor should you do this with your body. no training programme will matter if you put the wrong fuel in the tank. no one can out train a poor diet. your body will break down, be less efficient and will not last as long. 
good nutrition will not make an average athlete into a champion, but poor nutrition will prevent an athlete from achieving their full potential. getting it right will give you energy for everyday life, work and in your training. this month, let's look at some of the foundation principles of performance nutrition to help you get the best out of yourself in 2023.
day to day nutrition
– forget the classic 3 meals a day and eat 5-6 smaller meals separated by 3 hours. this is better for managing hunger and maintaining energy levels throughout the day. 
– protein is essential for muscular recovery and repair and remember you can only train as hard as well as you recover. the most a human body can absorb in one sitting is about 20-25g taking up to 2 hours to absorb. for maximum recovery, you should be aiming to have 1.6g per kg of body weight in a day. that's 128g for an 80kg rider.  to hit this target you can include a high quality protein source in each meal. add low fat greek yogurt and chia seeds to your porridge. baby bels, biltong, a handful of nuts, cottage cheese with rice cakes all make great snacks. including eggs, tuna, mackerel, meats , beans, lentils, pulses, and green veg to your meals is a simple way to ensure you're getting plenty of protein. 
– carbohydrates are your body's petrol. you don't ever want to run empty but you don't want to overfill either. the more you train, the more you need. the less you train, the less you need. rolled oats, rice, quinoa, potatoes are all very good sources of slow releasing carbs. increase the amount on higher training days and reduce the amount on lower training days. in the hour before training, aim to get a fast releasing carbohydrate source that is solid e.g a bagel, with banana, jam and peanut butter. 
– micro-nutrients make up the oil or engine coolant of the body. it will work without it, but get it wrong and you could find yourself feeling fatigued, tired and unwell. eating your greens as my mum would say is vital for this. add fruit to your breakfasts and snacks. add leafy greens, spinach, beetroot or avocado to your meals. you could consider multi vitamin supplements but think of these as an insurance policy as opposed to relying on them. 
– don't neglect your hydration. your body will not perform in a dehydrated state. it leads to increased heart rates, perception of effort, decreased concentration … the list goes on. 2 litres a day plus 500ml for every hour of training on the bike is a good guide. 
nutrition during and after training 
– consume one x 500ml bottle of water for every hour of training. added electrolytes will also help to replace what is lost in sweat and will help you to avoid cramping. 
– the higher the intensity the more carbohydrates you need but aim for 30-60g carbs per hour at low intensities and 60-100g carbs every hour for higher intensities. slow releasing carbs are not effective during training as it takes too long, so simple carbohydrates which contain glucose and fructose can be quickly absorbed by the body and used for energy at higher intensities.
energy gels, sugary flapjacks, and bananas are all great but experiment and  find food you can stomach and eat at high intensities. everyone is different. no need to buy the expensive stuff. homemade recipes are just as good. you can get added carbohydrates in your bottles by adding powdered drinks. 40g of carbs in each bottle plus a bar/gel/flapjack each hour  will keep most people going.
– remember not to let your tank fall empty. eat before you get hungry. if you start to feel hungry, it's already too late and you will need to stop cycling in order to refill. keep plenty in your tank by topping it up and not flirting with the red light. 
– eating on the bike is a trainable skill. you need to practice the skills  of riding one handed, no handed and reaching for food in your back pocket. much like your muscles, your digestive system can also be trained so practicing eating real food, especially on long rides becomes very important. the more time in the day you spend on the bike, the more important it is to get a range of nutrients on board for your body to continue to work effectively. 
– after your ride, replenishing carbohydrate stores and protein is highly important for maximal recovery. a protein and berry smoothie, banana on toast, rice and chicken are all good combinations. at the very least, buy a bag of whey protein and have a couple of scoops with water after your ride. an hour or two later, eat a proper meal with a good balance of protein, carbohydrates and make sure there is plenty of colour on your plate. 
most importantly, enjoy your food, make tasty food, allow yourself those food types you love . i love peanut butter so with a bit of jam and banana on a bagel, it's the perfect pre-ride snack for me – plus i get my peanut butter fix. i know a lot of cyclists that obsess over their weight. it's understandable as power to weight is one factor that affects performance but it is only one factor. i think it's better to be strong & heavy but with a well serviced engine than it is to be weak, light and with fragile components. 
---
free rides
we are looking to expand our team of event day helpers this year and can offer a free entry to that day's ride, for a few hours assisting with the car park or start line on event day morning.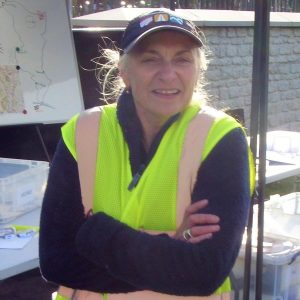 we also need help with the broom wagon (best suited to cyclists used to carrying bikes on or in their vehicles), feed stations (possibly a couple, not necessarily cyclists with a large / estate vehicle) and marshals out on the course or at the finish.  these are longer / all day roles for which we are happy to offer free entry into future events or payment of £10 and hour + fuel.
please contact us for more info @  [email protected]
call chris – 07521 703205
---
finish area
as an alternative to the usual, finish your ride and head home experience of a lot of events we have ridden in, top dog events have always striven to make our post ride vibe a lot more user friendly.
to this end we have arranged for our very own coach chris to set up his tent and table to offer free post ride massages after the ram and raptor rides, we have a new pumping mix of cycling inspired music by joe packman.
but the big news (after many years of looking) is that a portable gas water boiler has been ordered, that will be in the hospitality tent for complimentary post ride hot drinks and snacks.
along with the brilliant, discounted post ride pool side offer from 3-1-5 – we feel that our sportives are starting becoming more like events than just bike rides.
---
sportives
our 4 x 2023 events are starting to fill up with riders from all over the uk – don t miss out – book your place asap and   we'll see you soon ????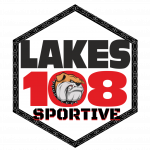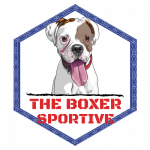 ---
have a great months riding
all @ top dog events limited