"white boxers"
newsletter no 13 – april 2023
---
happy easter folks – we hope this month's offering finds you and yours fit, well and looking forward to the cycling events season that starts for us this month ????
---
news from the front
chris and lynn have picked up their new touring bikes – from the brilliant spa cycles in harrogate – which they will soon be using to complete a 400+ mile scottish riding adventure – the first of many they have been looking forward to
 chris opted for a 9-speed triple wayfarer while lynn went for a smaller detour model of similar spec – these are built for long, self-supported riding adventures.  the first of these will be a month-long trip along the hebridean way followed by the northern half of the cambrian way down the great glen and back to the start at oban.
---
kicking the 2023 season off
everyone involved with our events are starting to get excited that our first one for a while is fast approaching –
places on the ram 80-mile yorkshire dales sportive on 16 april are fast filling up and the deadline for entries closes very soon on easter sunday – 9th april 23 – this allows us to post each rider their number to attach to their bikes, book the team of helpers and buy enough snacks and drinks for the day.
---
british cycling public liability insurance cover
all 4 of our sportives and everyone involved in riding or helping on them this year are now covered by british cycling's public liability insurance cover – and we have been granted the relevant certificates to prove it.
---
coaches corner – by chris booth l3 british cycling track and road coach
block it out
your year planner is up, the events you have entered are written down and your main (outcome) goal events are all circled. what you are probably looking for now is a progressive training programme that will enable you to perform at your best at these events… 
dates in the distant future are usually enough for the motivation to get started. you've followed some structured turbo sessions over the winter and done the odd zwift race to replace the outdoor ride you were going to do but it was cold, windy and wet outside. your general fitness is ok but with several months before your goal event, the generic plans are likely to be getting monotonous or perhaps you are just hitting a plateau…?
this months article is all about how you can use the concept of periodisation to reignite the improvements in your training and fitness.
periodisation models are based on the idea of dividing your training down into specific blocks, each with a different focus and intensity that progressively adds training stress to the body before inducing a period of rest, allowing the actual physical adaptations to occur. periodisation is a key element in any successful training programme and the benefits are experienced first hand by the clients i coach.
so how does periodisation work? first you need to identify your main goal event and work backwards from this point. spend some time breaking down the event and think about what you need to work on in training terms (see january's article on top trump cards for more advice on this). once you know what you need to work on, structure them into 4-6 week blocks with specific focuses.
for every week, keep the 80/20 rule in your head – 80% of your training should be low intensity (zone 1/zone 2) and the other 20% at high intensity (zone 4+) this equates to maybe only 1 or 2 interval sessions a week (maybe 3). in my opinion, i try to avoid the moderate zone 3 or tempo intensity to begin with when coaching riders as it doesn't specifically focus on any particular energy system.
however, i work with riders that feel they need big blocks of zone 3 to feel good find their 'form' so each rider is different and if zone 3 works for you, include it in your training.
the common approach is to focus on aerobic endurance throughout the early part of your training year. this is often referred to as the base phase. your 4-6 week blocks here should focus on long, low intensity rides allowing your body to develop more mitochondria and become more efficient at using and transporting oxygen. i like to use this phase to include hill, strength and over-geared efforts to develop the aerobic ability of fast twitch fibers. a base phase may include 3 or 4 focused blocks.
once you have a solid base, it's time to move into a more intense phase commonly known as the 'build' phase. the focused blocks of training within this phase should include increased time at intensity above your threshold – this can include hill efforts, repeated sprints, tabata training (e.g. 30:15s, 40:20s, 30:30s), or longer lactate clearance efforts e.g. big 15-20 min blocks of sweet-spot or zone 4 with anaerobic surges every 2-4 mins.
these types of sessions will improve your power, speed and help you to lift the ceiling of your physical abilities. aim to include two to four focused blocks of training in the build phase.
finally as you approach your main event, you will want to start to 'peak' your training and potentially taper it off so that you are feeling fresh and fast. this period may only be one block of 3 weeks. you should reduce the volume of your training through this phase but keep up the intensity with short and sharp efforts.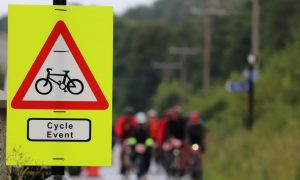 two top tips to apply when planning your blocks of training:
i like to keep the same 2 or 3 key sessions within each block of 4-6 weeks. increase the repetition of intervals throughout the block so that you can physically feel and see the progress week in week out in your training. this really helps with motivation.
e.g. 3 sets of 12 x 30:30s week 1, 3 sets of 14 x 30:30's week 2, 3 sets of 16 30:30s week 3 etc.
listen to your body – tiredness is fine but having no energy and feeling fatigued (especially when it affects your everyday life) means its time to put in an easy week – this may come after 4 weeks, 5 or 6. be prepared to adapt the plan or you may risk digging yourself into a hole you cannot climb out of. remember you can only train as hard as you can recover!
in conclusion, periodisation is an essential tool for anyone looking to improve their cycling performance by working on your physical abilities in a structured and progressive way. want some more advice on this topic? interested to hear how coaching could help you develop as a cyclist?
get in touch and i'd be happy to talk it through with you.
---
event safety
the paramedics from kentdale first aid will be providing event emergency medical cover again this season.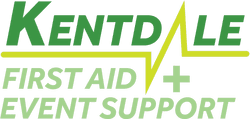 their team are all off duty nhs paramedics and rock up in their fully equipped ambulance, that is identical in appearance and equipment to one that would be used on any 999 emergencies.
they patrol the route throughout the day, so they are best placed to react should any of our riders come to grief or need assistance.  this is a great reassurance to the organizers, and saves the need to call 999 and wait hours for an ambulance to attend.
---
 free rides
we are still looking to expand our team of event day helpers this year and can offer a free entry to that day's ride, for a few hours assisting with the car park or start line on event day morning.
we will also need help with the broom wagon (best suited to cyclists used to carrying bikes on or in their vehicles), feed stations (possibly a couple, not necessarily cyclists with a large / estate vehicle) and marshals out on the course or at the finish.  these are longer / all day roles for which we are happy to offer free entry into future events or payment of £10 and hour + fuel.
please contact us for more info @
call chris 07521 703205
---
event finish area's
our quest to make our events ones we would like to take part in continues – our post ride / finish area will be the place to be to unwind after your long ride.
once you have been recorded as finished you are free to relax and meet friends and family in the riverside area, where there will be hot water to make a fresh brew, or cold juice / recovery shake and grab a snack to start your refueling.
free massages with our own coach, chris booth will be available on both the ram and raptor events and discounted daily guest passes to the 3-1-5 health club (£5 paid at clubs' reception) are offered after all 4 x 2023 events.
---
bespoke medals
 each of our 4 x events now has its own bespoke souvenir medal – which can be purchased as an optional extra (as we found that not everyone wants one) when entering online.
---
sportives
our 4 x 2023 events are starting to fill up with riders from all over the uk –
don t miss out – book your place asap and we'll see you soon ????
---
have a great months riding
all @ top dog events limited