"white boxers"
newsletter no 8 – november 2022
---
hi – we hope this month's offering finds you and yours both fit and well ????
the main news from top dog hq this month is that the base is finally completed (after several weeks of hard labour) ready for our new super shed to be erected.
this will house all the boxes, containers, signs, and equipment we have amassed over the years, that make our events so user friendly, safe and enjoyable.
---
q – what is better than entering a brilliant 2023 summer sportive so you have something to look forward too and train for over the coming dark and cold winter months ??
a – getting someone else to pay the entries fees !!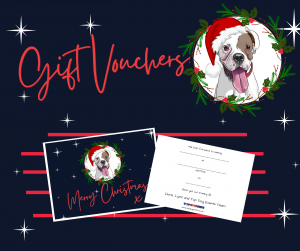 we have now arranged a bespoke xmas gift voucher for each of our 4 x events next season – to be purchased through s i entries (at the usual cost of entry) – they will be sent to the buyer to give the cyclists in their life, as presents, on the big day
so maybe its time to start dropping some big hints so you get these rather than more pants or smellies 🙂
---
winter riding – if you are planning to continue riding outdoors through to spring – preparing you bike could prove very beneficial –
top tips here – https://www.britishcycling.org.uk/knowledge/bike-kit/maintenance/article/izn20130115-training-winter-proof-your-bike-0
---
finally – watch this space, keep your eye on our website and face book pages (maybe join our top dog events facebook group), for upcoming details about a programme of cycling adventures in north west england, for next year – lead by chris (md of top dog events) and some of his friends, who are qualified on and off-road ride leaders.
there will be mixed calendar of on and off road days, where you basically book your place with us, arrange you own accommodation ( we can help with ideas for various options), then meet your group and guide at a set time and place, in lancaster, the lakes, dales or peak district, to be shown some of the best places to ride bikes in nw england, by professional local guides.
please let us know if this would be appealing to you or someone you know ????
---
have a great months riding
all @ top dog events limited